Is it spring, yet?
Just when we all thought spring had sprung here in North Carolina, just when we thought all the trees would begin to blossom and it was safe to get our hands in the soil, old man winter came strolling through town again to show us a thing or two about patience. So with the vernal equinox just within our grasp, we ventured to downtown Asheville to find our own little slice of spring time at Shady Grove Flowers.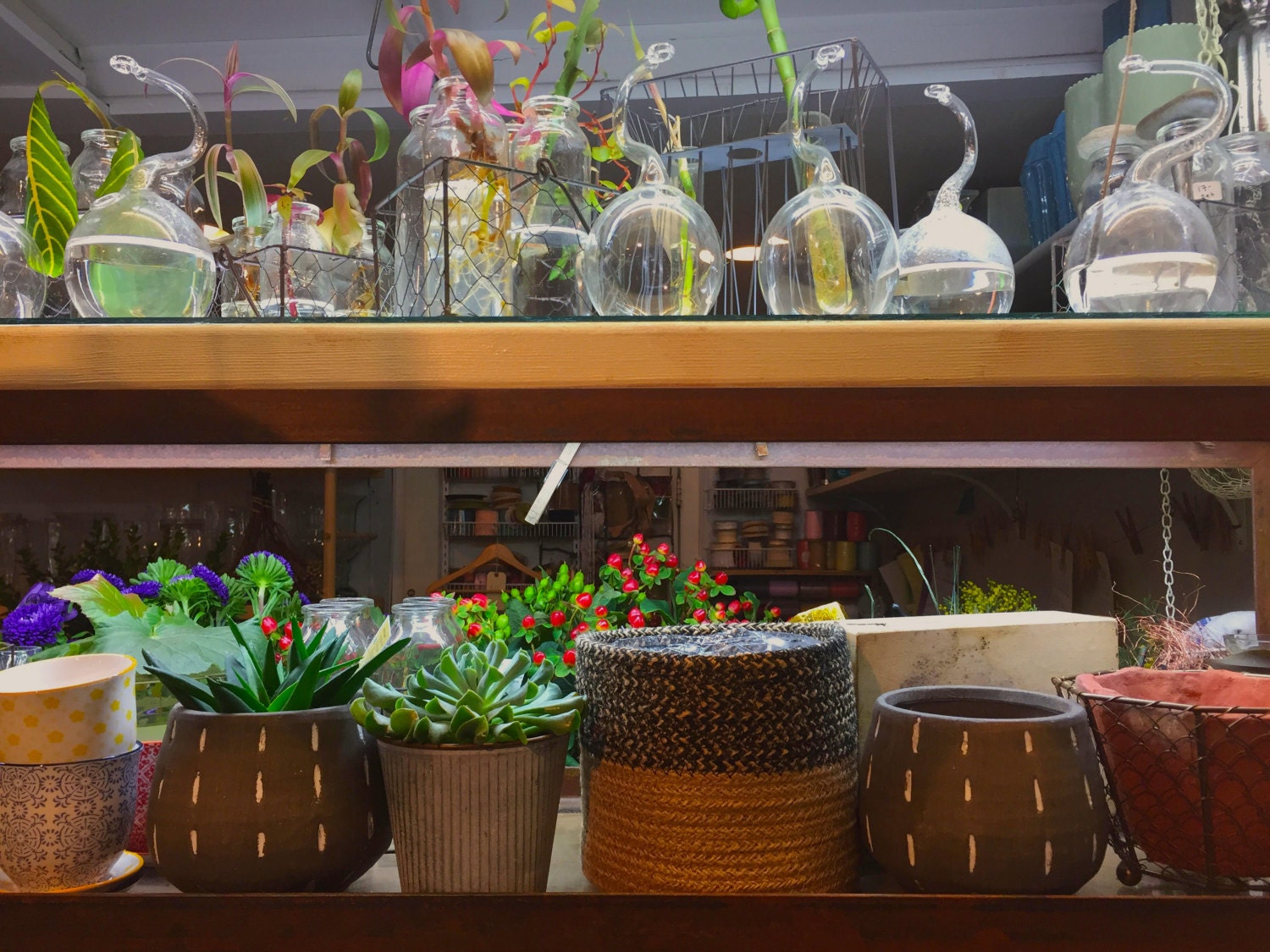 On the day we stopped in, the sidewalk just out front of Shady Grove's beautifully decorated windows was covered in rose petals, which lured us through the front door and into a sanctuary of indoor and outdoor garden decor, locally grown fresh cut flowers and even a stunning collection of bonsai. 
Surrounded by all these springtime feels, we were inspired to show off the lighter side of our hand dyed color spectrum, and a little leg, too (hey, its spring in here!), with our Love. Hysteria. Tank Dress in Sand. The perfect segue from dark winter neutrals to lighter spring earth tones.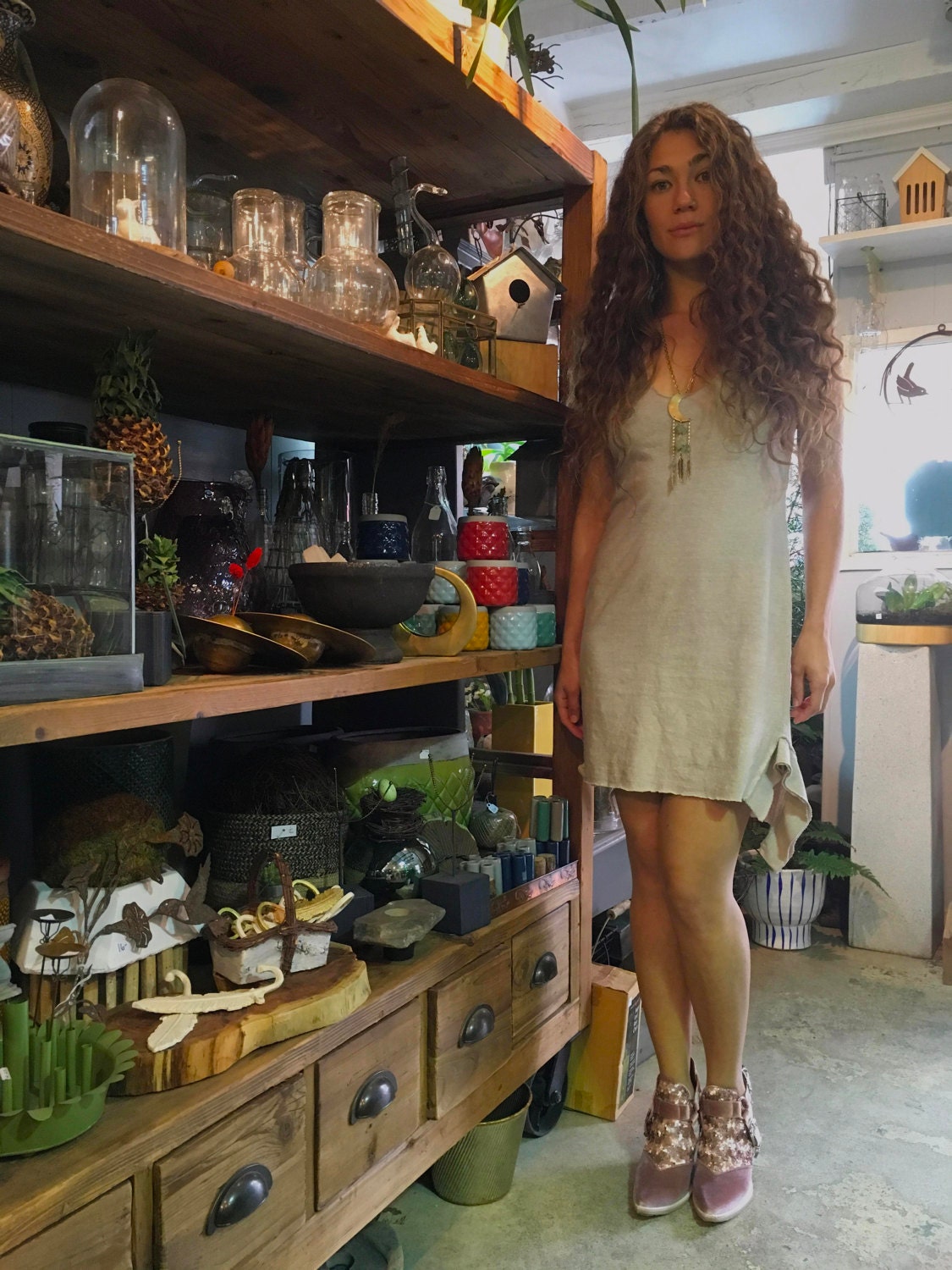 Not quite ready for bare arms and legs? Maybe it is a little too soon, we get you. But the Love. Hysteria. piece above is perfect for layering. Get some leggings going underneath or try a jacket up top, either way, this tank dress is ideal for the meteorological ping pong that is spring weather.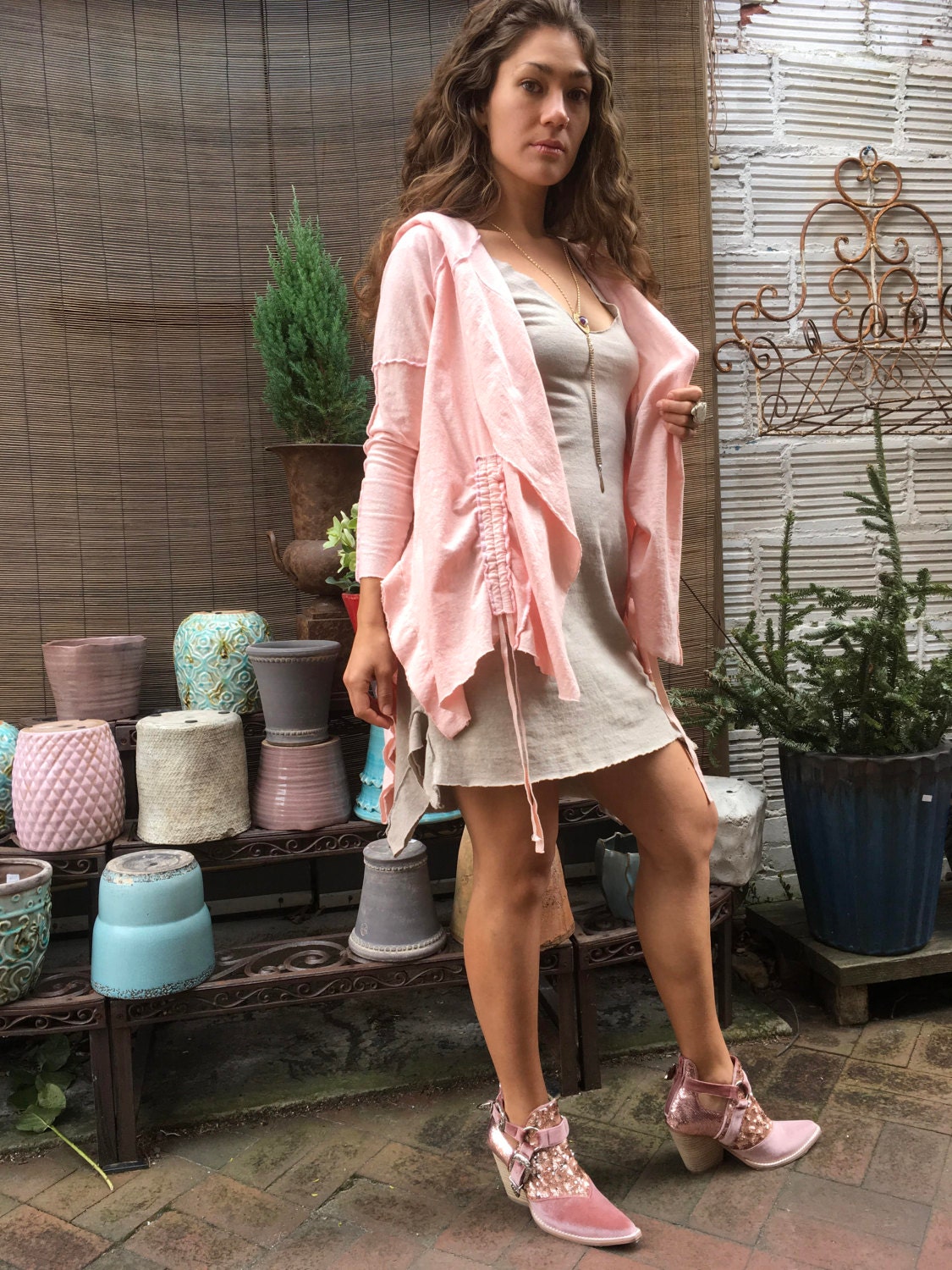 Yearning for a transitional dress with a sleeve? Dreaming of a color that sums up those soft warm days ahead of us? The Daydream dress is it. Seamlessly move from indoor to outdoor settings without the need for an extra shawl or layer, the Daydream dress has you covered.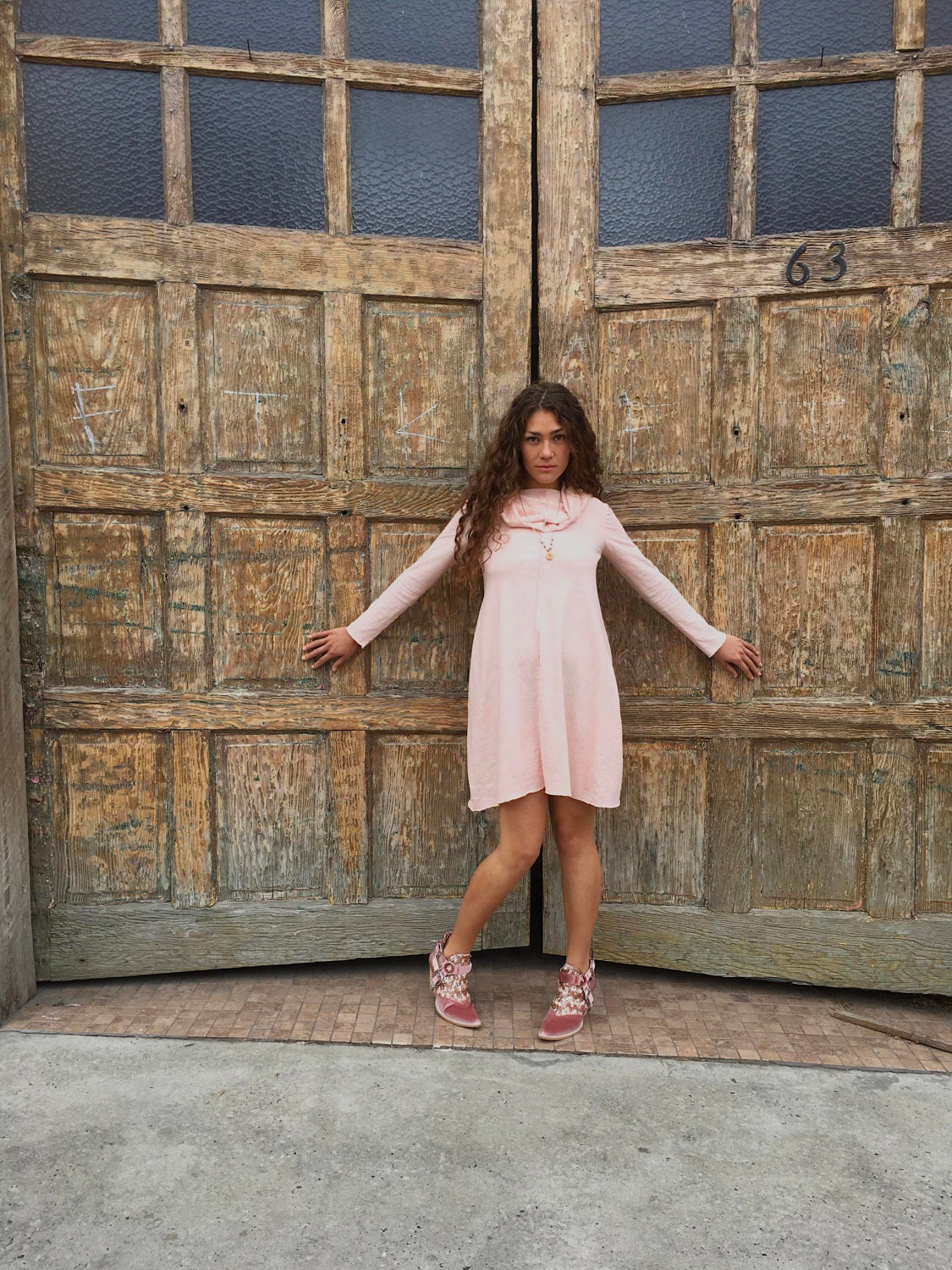 Here our hand dyed hemp is shown in Blush…the color of roses, and Japanese magnolia, and blossoming maples! The first of wildflowers in bloom!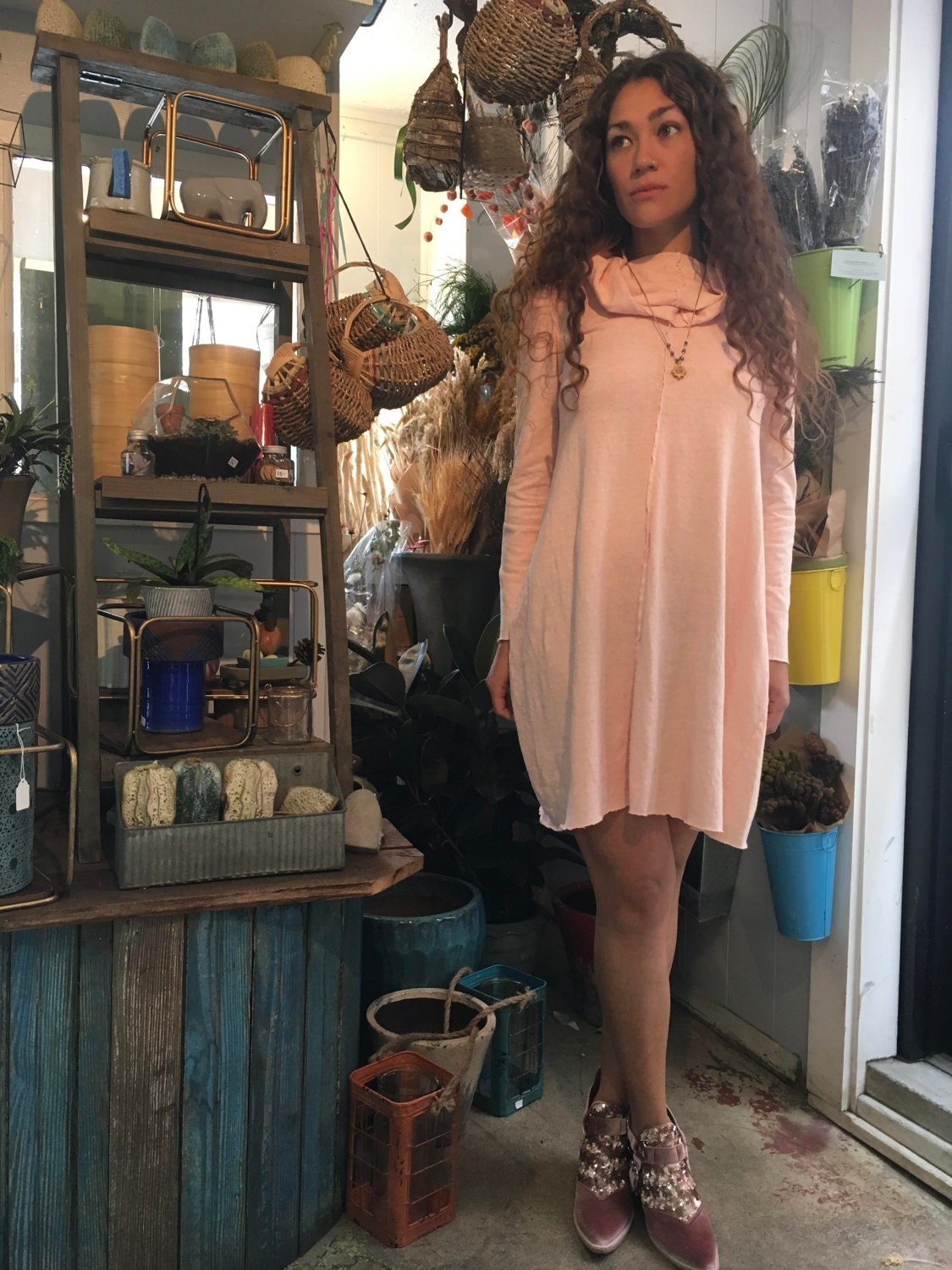 Speaking of blooms and blossoms, Shady Grove has got your back in a very local way whether you are looking for ferns or flowers, cacti or bonsai, or even if you just need to reset your senses and surround yourself with plant friends until March 20th, when we can officially say spring is here. 
The owner and head florist at Shady Grove, Courtney Bloomfield (her last name is really Bloomfield!), has fifteen years of floral design experience and knows all about local flora, what's in season, and best of all, works with local growers and suppliers to bring unique Asheville to her shop.
Ready for your own blooms and blossoms? March is the prime time for planting in our region and Asheville has a variety of options when it comes to purchasing heirloom and organic seeds to sprout for your own garden.  
While your daydreaming in Blush or loving hysterically in Sand, the signs of spring are popping up all over. Here are some signs of spring to keep an eye out for offered by The Old Farmer's Almanac, which will not only distract you from those last nips of frost, but will help you connect more organically to your natural surroundings whether you're in the mountains, piedmont, or coast:  
Blooming crocuses are a sign that radishes, parsnips, and spinach are ready for planting. 
Notice the sun's arc across the sky as it shifts north. Birds migrate with the path of the sun. 
Hearing more bird songs? Increased sunlight signals to wintering birds to be more vocal. 
Watch for worms! They'll be popping up everywhere as a sure sign of warm, damp soil.